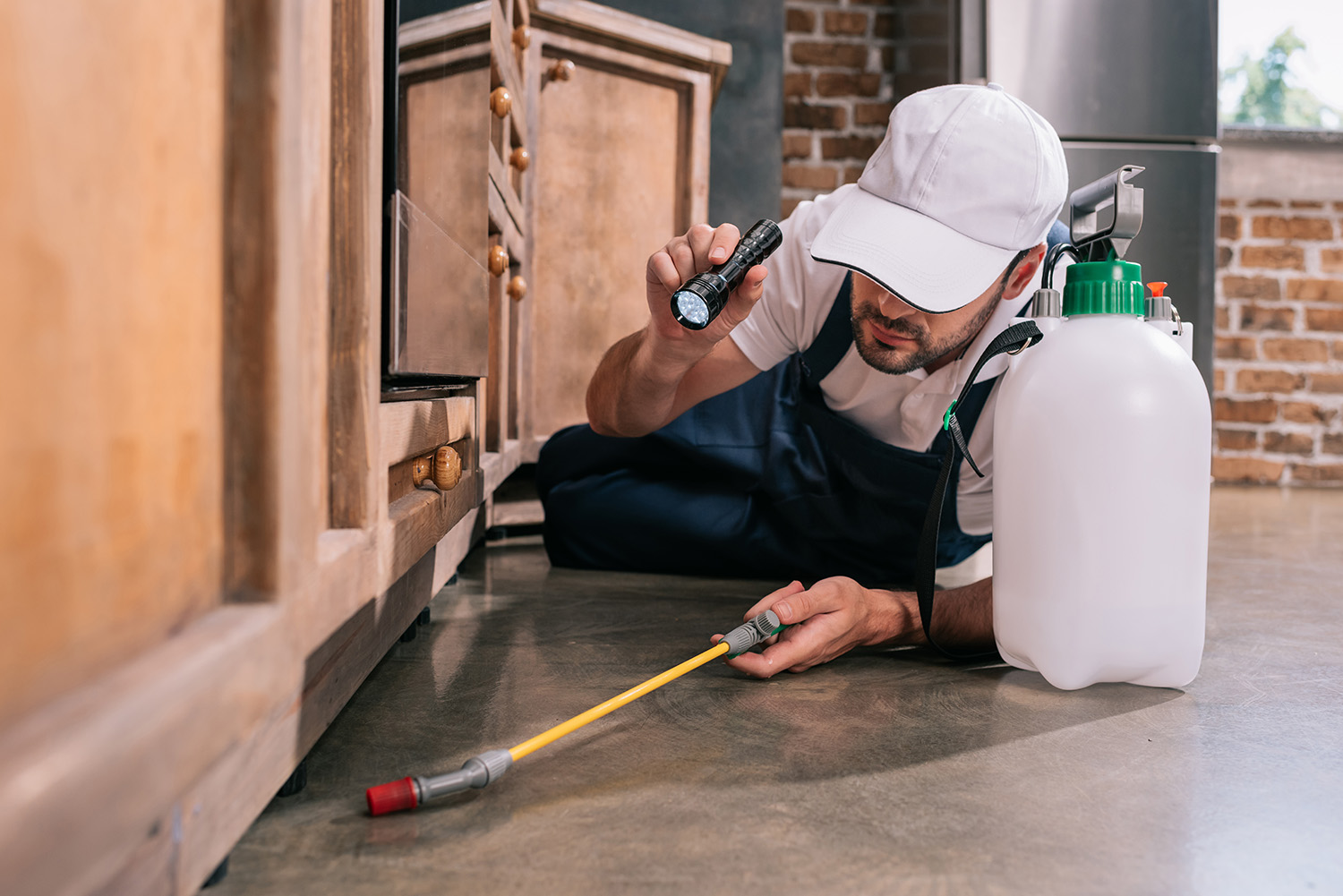 How I got into the pest control business:
Prior to starting this company, I worked for a friend at his local pest control company for 4 years. I began working for my friend's pest control company in February of 2002 after leaving my prior job of 13 years with FedEx.
Because the requirement for a termite company operator's license is 4 years of experience vs. the 2 years of experience needed for a general pest control company operator's license, I chose to apply my full 4 years of experience to acquiring a Branch 3 (termite) operator's license. I had no intention of starting my own company when I acquired the operator's license. My wife I were both working at our friend's pest control company and had every intention of continuing to work there long term. We had recently purchased a larger home along with a its larger mortgage payment, tax bill and utility expenses, but with both of us working together, my wife and I were managing well. Shortly after we moved into our new home one of our fellow employees, who is related to the owner, offered to purchase the pest control company from my friend. Before purchasing the company, he spoke with me to ensure that I would remain there and work for him, operating the termite side of the company, and I agreed that I would stay as long as I was able to be paid adequately to cover our monthly expenses. He did purchase the company, however, we could not come to an agreement on the salary that I needed to cover my personal expenses, and I made the decision that I was going to start my own termite company and try to earn enough to get by on my own.
How this company started:
Bongiorno Termite Control went into business in October of 2006. I used a home equity-based loan to cover expenses for the first year as the company was getting started, and just as the country went into a financial recession and the loan company cut off the equity loan, my termite company was starting to generate enough revenue to keep us afloat without the loan.
It hasn't always been easy, but with lots of hard work and dedication, the company revenues increased every year until the Covid 19 pandemic of 2020. I hired my first employees in 2008, our company has fluctuated between 4 to 10 employees throughout the years from then until now. We currently employ myself and 6 other employees.
How my previous job experience has helped me in this business:
I was hired by Federal Express to work at the Oakland airport on my 20th birthday, and I quickly discovered that with some additional effort I could accomplish more than many of my coworkers who were not driven or motivated to achieve more. My first assignment was to the non-conveyable belt which handled all the freight that was too large, heavy or unwieldy to be sorted the conveyor system. This is where most new employees were sent to get started at the job. I discovered that by working harder than the other employees, being available to work extra hours, and getting certified to operate the aircraft loading equipment I could move up to better jobs and was given more responsibility, becoming a team leader in charge of loading aircraft. This experience revealed to me that with initiative, hard work, effort and dedication one could stand out and achieve more than those who do not make the effort to strive for more.
Later in my FedEx career I learned about the value of customer service and how important good service is to customer satisfaction. With the good reputation that comes from having many satisfied customers, one can succeed in business
Why honesty and integrity are an important part of our business:
A personal conviction that I developed is that I wanted to work hard and do the right thing regardless of whether or not anyone recognized or noticed it. In Colossians 3:23 it says:" Whatever you do, work at it with all your heart, as working for the Lord, not for men." And that is something that I have chosen to live by. Many clients and customers have difficulty trusting termite companies because many termite companies use tactics to increase their income or absolve themselves of liability that are not necessarily in the best interest of their clients. I feel very strongly that as long as I work hard, do the honest, legal and morally right thing, and have my customer's best interests at heart, my company and I will survive and do well. It can be very challenging sometimes because in some cases clients will ask for something that is wrong or illegal, and it would be easy to do it to please the customer. (I am certain that I have lost some customers because I remained convicted to my ethics and would not compromise just to please them.)
Some of the things that set us apart are:
Our quick and personal responses to customer's phone calls, emails, text messages, etc.
It is very important to us to make every effort to answer any calls immediately or to respond right away to any voicemail messages. We don't use an answering service or computer system to answer our phones. When someone calls us, the phone is answered by a real person, or if we miss a call, the call is returned as quickly as possible by a real person. We always treat everyone in a friendly, respectful way, whether on the phone or in person.
Our attention to quality work and professionalism:
We perform very thorough wdo inspections, and we produce detailed and accurate wdo reports, and include photos with our wdo reports.
We provide a 4 year guarantee on our subterranean termite treatments because we apply very effective treatments.
We strive to perform repairs to a very high standard of quality. If you want something done cheaply by compromising on quality, do not contact us. We are proud to stand behind the work that we do.
Much of our work comes from personal referrals by satisfied customers, contractors, realtors, etc.
We have good reviews on many of the most prominent online referral and review services. Just "Google" us and see!
SATISFACTION GUARANTEE
1st Bongiorno Pest Pros is Always Available
Service is easy with Bongiorno Pest Pros.  Our customers demand assistance quickly when they see pests on the premises.  We stand ready to assist you with any problem you may have.  Contact us at 1-888-90-PESTS any day of the week and we'll respond to your request within 4 hours and if needed have someone at your house within 24 to 48 hours — guaranteed.
2nd Bongiorno Pest Pros Believes in our Protection
Bongiorno Pest Pros will resolve the issue no cost to you if you are not 100% satisfied after 60 days of our initial service
Bongiorno Pest Pros will send our Pest Control Technicians will return at no extra charge, for monthly or bi-monthly customers, if pests show up between services